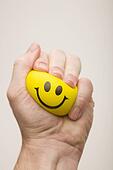 It's not often I discuss retail procurement but sometimes it strikes me that there's something worth saying beyond stating the blindingly obvious. Tuesday's Daily Mail was one such occasion. Two procurement issues were separately discussed.
The first article anticipated an announcement in Wednesday's Queen's Speech that major supermarkets will be fined, named and shamed, if they coerce their small suppliers unreasonably in squeezing prices, changing contract and payment terms. That sounds a reasonable piece of legislation but I wonder how that will pan out in reality? I like the sentiment but this presents a new strap-line for all those mega-posters celebrating the local sourcing of the major supermarkets - will they now shift to a unique selling proposition of 'fair deals for local providers'? Will they now move their supply base away from local providers to lowest cost providers? Either way the procurement strategies of the major supermarkets are now in disarray and instead of creating competitive advantage may comprise sales - not a happy place to be in.
Set this scenario alongside public procurement austerity strategy and
there may also be a high price to pay in the longer term. If you unreasonably coerce small providers with delayed payment and squeezed margins, will the new proposals have their scope increased to fine, name and shame you. Hardly a vote winner!
Regardless, the fine virtues of CSR may be on a potential collision course with procurement strategy as opposed to the hoped for convergence.
The second article presented an interesting contrast. That article referred to research by the British Retail Consortium which basically concludes that selling low (price discounting) to consumers isn't sustainable. Well that's not entirely earth shattering - the average 'Apprentice reject' understands that if you sell below cost you're not running a sustainable business. So the assumption has to be that there is always a pricing strategy linking the loss leaders to the wider sales basket. But if selling low isn't sustainable for business is buying low? The old adage penny wise and pound foolish comes to mind.
If you link the two articles together (not unreasonable since there appears to be an overlap in supermarkets) you find austerity procurement strategy at risk if it means punching your partner too hard, while consumer 'shopping around for the best deal (procurement)' is really causing retailers grief. It does start to look a bit like what's good for the goose is not good for the gander. Or perhaps is procurement in need of a longer term perspective?