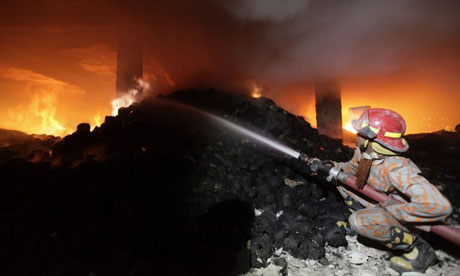 Over the last few weeks I have devoted quite a few words to
Supply Risk Management
. However, SRM has a partner, responsible procurement or CSR (Corporate Social Responsibility) - the two go hand in hand, as the old song goes "you can't have one without the other".
T
he news that at least 112 factory workers have been killed in Pakistan
is a terrible shame. However, it is also a terrible inditement on supply chain management if these workers lives were sacrificed as part of the quest of cost reduction. I discussed a few weeks ago the
Health and Safety issues associated with an iPhone5 strategic supplier.
I hope those turning a blind eye to SCM worker safety will remember that procurement can be responsible for bringing about change, and potentially reducing the risk to workers lives who may not otherwise have had a voice.