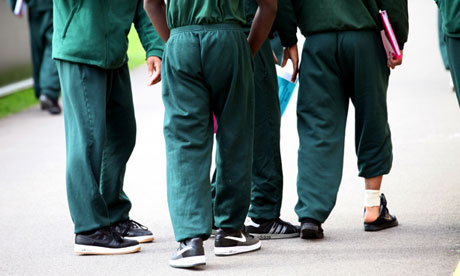 I'm sure many of you are familiar with
the Prisoner's Dilemma
- perhaps through the scene in one of my favourite films,
The Beautiful Mind
, when Nash outlines how his college friends can all 'get the girl' through collaborating together. I think today we saw a new iteration, The Probation's Dilemma.
Previously we have discussed problems with the potential outsourcing of prison services
, now we've learnt of
plans to outsource the probation service
. Personally I think this creates a real dilemma.
The first problem is that already there is speculation one of those potentially in the frame for delivery are G4S. Rather than revisit old ground and boring you, all I will say is: Olympics security delivery, black-listing, and Home Affairs Select Committee.
Second, there is the potential power some of the providers may gain in service delivery, namely, providers of tagging, prisoner transport, prison management and, now possibly, probation services. That's a lot of eggs in one basket and a lot of risk with a very small supply base who could start to have so much power they could hold the MoJ to ransom.
Third, there's the problem with making Payment by Results work - specifying outcomes and contract management. Yes, Chris Grayling was one of the architects of the DWP Welfare to Work Programme, but to me that should still be treated as prototyping and an opportunity to learn.
Fourth, there's the not insignificant problem of very unhelpful impact the austerity strategy has had on the third sector who have a good track record in supporting ex-offenders. The third sector are frustrated with their perception of the Work Programme and many have suffered considerable pain as a result of the austerity measures; many are struggling to survive and have been forced to make redundancies. It's all very well offering the carrot of £500k to help them prepare to bid but could this just be a little bit too late? Have we already lost some of their innovation and creativity in service delivery by being 'penny wise and pound foolish' in short-term procurement strategy? If you were a third sector organisation would you have enough confidence that the probability of success will justify the costs of bidding?
Fifth, we have the lethal mix of third sector cashflow and payments by results - will potential third sector providers be able to cross subsidise an unproven government 'good idea'?
Sixth, is the readiness to change - it certainly doesn't look as if those who already work in delivering probation services have welcomed this initiative with a fanfare of endorsement!
So, as I see it, that's The Probation's Dilemma: the need to blend that difficult mix into a success for all the stakeholders so that they each perceive a 'win' - given questions about the
MoJ procurement capability
and the risks involved: Beautiful Mind or Beautiful Dream?