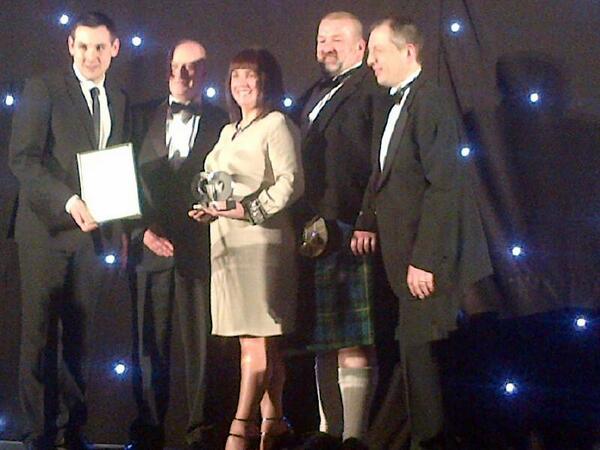 Last night it was my pleasure to be at the GO Awards dinner; a great event. I had tried to take and tweet a pic of each of the winners but unfortunately the battery of my Blackberry died and I'd left my recharger in the room - sorry.
Although I had been one of the judges, we had worked in two groups, so the some of the Awards were surprises to me. In fact many of the Awards were surprises to me. Not because I hadn't actively participated in the judging but because there were so many good entries my memory had been clouded - many of the runners-up could have won in a different year. Yes, the quality of public procurement, assuming the entry submissions were telling the truth, was very high. Many of the entries exemplified excellence in procurement, not just public procurement, excellence in procurement, regardless of the sector.
Crossrail in partnership with LUL (for two of the entries), absolutely cleaned up, and to crown it all, their Procurement Director, Martin Rowark, won the Outstanding Contribution Award. As I implied, it is interesting that the categories were judged by two different groups of judges and they came through so strongly. I would encourage them to publish their case studies on their own website.
Nevertheless, I sincerely hope the good folk at BiP come up with some pragmatic way of sharing all the case study entries - it would be really sad if they just remained on judges memory sticks. I don't know how they will do it, but to me a series of YouTube type things followed up with Q&As using social media would be really useful. Indeed, is there any reason why those shortlisted couldn't post their own YouTube stories on their own websites? Anyway, I don't think it is my place to share the IP here.
I had heard of but never heard David Smith's group, The Front Covers - great entertainment. I'm sorry I just couldn't get up on the dance floor and join the many 'staid' buyers who strutted their stuff - I suppose I'm just too inhibited to really get the benefit.
It is sad that not everyone can get the glory of being the winners. That was brought home to me, as I shared the lift after the event with a slightly 'down at heart' entrant - in his mind 'not a winner', while in my mind someone practicing great procurement. It is a mark of the stature of GO Awards that really good just sometimes doesn't win. My advice for future entries is: be brief, focus on the benefits achieved, make clear what the 'so what' factor is, and let your enthusiasm shine. Next year may be your year.
Anyway, congratulations to all who were shortlisted, were highly commended and won. You are a credit to the profession. Being a judge to some extent gave me the freedom to share in the joy of those who rose to the top - there's something which make it all worth while seeing the joy written all over the faces of those who were successful. I suspect for some time they will walk slightly taller with the endorsement of the Award. I hope they get the credit back in their own organisations.
I assume @GOAwards will share the results but here's my recollection:
CSR Award: Winner Scottish Government Procurement Team (pictured). Highly commended Northumberland County Council;
Collaborative (health) procurement initiative: East of England NHS Collaborative Procurement Hub & EoE Perinatal (I think) Network. Highly commended NHS Nottingham City Council Commissioning Group;
Collaborative (non-health) procurement initiative: LBs of Ealing, Brent & Harrow. Highly commended Warwickshire County Council;
Best Service: NAViGO health & Social Care CIC & NE Lincolnshire CCG. Highly commended APS Group Scotlan & Scottish Procurement;
Procurement Innovation (health): LB Tower Hamlets. Highly commended NHS Walsall CCG;
Procurement Innovation (non health): LUL stations & Crossrail. Highly commended Medway Council;
Team of the Year (local government): Manchester City Council t/a NW Construction Hub. Highly commended (a) City of London Corporation. and (b) Pro% and Crown Commercial Services;
Team of the Year (other organisations): Crossrail. Highly commended Crown Commercial Services sourcing operations team.
Procurement Leadership: LUL stations and Crossrail.